Beck Oil Company of Illinois ("Beck's") is committed to protecting and respecting your privacy. This Statement of Privacy (the "Policy") applies to Beck's Stores and My Beck's Rewards websites (the "Site" or "Sites") and governs data collection and usage. This Policy explains how Beck's collects, stores, uses, and protects personal information about people who visit its Site
We may change this Policy from time to time, so please check this page occasionally to ensure that you're happy with any changes. By using this Site, you're agreeing to be bound by this Policy.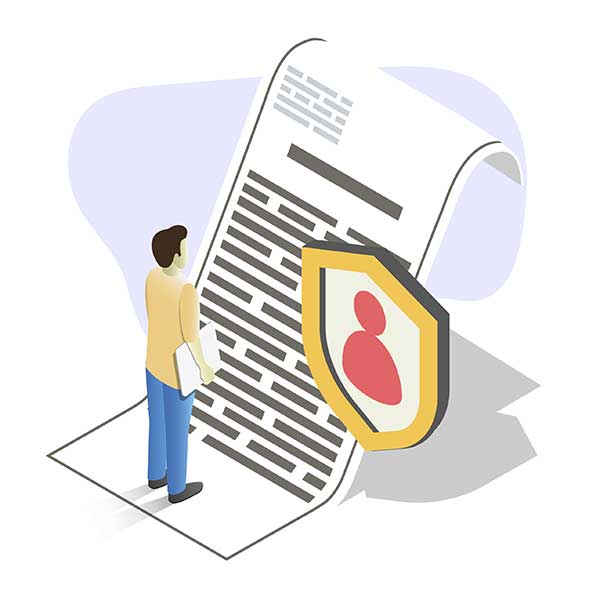 How do we collect information from you?
When you visit and navigate our Site and when you communicate with us via our Site, we will not collect personal information about you unless you provide us that information voluntarily. You should be aware that when you visit our Site, we collect certain information that does not identify you personally, but provides us with "usage data," such as the number of visitors we receive, what pages are visited by a visitor or the ISPs or types of browsers most frequently used. This data helps us to analyze and improve the usefulness of the information we provide at this Site and our products and service.
Please keep in mind that if you directly disclose personally identifiable information or personally sensitive data through our Site's public message boards, this information may be collected and used by others.
Beck's encourages you to review the privacy statements of websites you choose to link to/from this Site so that you can understand how those websites collect, use and share your information. Beck's is not responsible for the privacy statements or other content on websites outside of this Site.
While you are a member of our loyalty program, we collect information in the following ways:
Your browser or device: Certain information is collected by most browsers or automatically through your devices, such as your Media Access Control (MAC) address, computer type (Windows or Macintosh), screen resolution, operating system name and version, device manufacturer, and model, language, Internet browser type and version, and browser click-through and usage data.
Cookies: Cookies are pieces of information stored directly on the computer that you are using. Our Site, personalized promotions, and emails use cookies, pixel tags, and other technologies to automatically collect information about your interactions, such as browser type, pages viewed, links clicked, and other actions you take in connection with our Site, online ads, and email. We use the information for a variety of purposes, including facilitating navigation, displaying information more effectively, personalizing your experience, understanding how our Site is used, marketing our products and services, measuring the success of our marketing campaigns, and for security purposes. Cookies are necessary for the proper use of the Site so that we can maintain access privileges and security of the Site. If you do not accept cookies, you will not be able to use the website interface. The cookie does not extract other personal information about you such as your name or address.
Using pixel tags and other similar technologies: We may use pixel tags to, among other things, track the actions of users of our Site and services (including email recipients), measure the success of our marketing campaigns and compile statistics about usage of our Site and services and response rates.
Analytics: We use third-party service providers, including Google, which use cookies and similar technologies to collect and analyze information about the use of our Site. This service may also collect information regarding the use of other websites, apps, and online resources. You can learn about Google's practices at http://www.google.com/policies/privacy/partners/, and opt-out by using the Google Analytics Opt-Out Browser Add-on, available at https://tools.google.com/dlpage/gaoptout.
IP Address: Your Internet Protocol ("IP") address is a number that is automatically assigned to the computer that you are using by your Internet Service Provider (ISP). An IP address may be identified and logged automatically in our server log files whenever you access our Site, along with the time of the visit and the pages that were visited. Your IP address may also indicate your approximate physical location. Collecting IP addresses is standard practice and is done automatically by many websites, applications, and other technologies. We use IP addresses for purposes such as calculating usage levels and diagnosing networking, server, and software problems, and for tracking and detecting fraudulent behavior.
In Store Technologies: We track purchase behavior at the point of sale for the purpose of operating loyalty and gift programs.
Mobile Applications: When you download one of our mobile applications, we may track and collect usage data such as the date and time the App accesses our servers and what information and files have been accessed, viewed, and downloaded to the app based on your device number or another identifier. If you allow the mobile app to collect location information, we may receive the precise location of your mobile device, such as your device's precise GPS coordinates. Typically, you give permission to do so through your device's mobile operating system. If you grant permission, we may collect that information while the device is running in the foreground or background. You may disable the app's collection of location information through your device's mobile operating system.
What type of information is collected from you?
We may collect personal information from you, such as your name, email address, postal address, phone number, gender, birthday, personal interests, etc., when you engage in activities such as visiting our Site, installing or using our mobile apps, placing an order online, saving your information with us online, interacting with an email, contacting us with a question or concern, or participating in a contest, promotion, or survey. We may maintain a record of your product interests and the purchases you make online, through a mobile app, by phone, and in stores. Through the point of sale, we may track the location of the transaction, the date and time of the transaction, what was purchased, and other details of the transaction. This data may be necessary for the operation of the loyalty program so that rewards can be earned and redeemed.  Personal information, such as phone numbers, may be used at the point of sale as an identifier to your account information so that a transaction can be processed for your account.
We may combine personal information about your online and in-store transactions and other interactions with us, including your purchases. We may also combine your personal information with information we receive from other sources provided by public databases, publicly available pages on social media platforms and other third parties. In addition, if you choose to engage in social sharing, such as by connecting your social media account to your customer account or by logging into your customer account from your social media account, the social media site may share information with us about your use of their services, including profile information, information about your contacts and content you have viewed or liked. Please refer to the social media site's privacy settings to control how your information is shared.
If you submit any personal information relating to other people to us or to our service providers, you represent that you have the authority to do so and to permit us to use the information in accordance with this Privacy Policy.
How is your information used?
Enable you to enroll and participate in a loyalty customer relationship program.
Grant access to your account information.
Enable you to identify yourself to earn or redeem loyalty points.
Process transactions for the purpose of adding or redeeming loyalty points.
Enhance the app experience. With device location information we help you locate stores and check in to stores to identify yourself for the purpose of earning and redeeming loyalty points.
We may use the data to communicate with you through targeted marketing and account-related messages that arrive via your mobile device, mobile app, email inbox, or SMS depending on your opt-in status.
Prevent, detect, mitigate, and investigate fraud, security breaches, and activities that are or potentially may be prohibited or illegal.
As we believe to be required or appropriate to protect the rights, property, safety, and security of Beck's and its employees, customers, and others.
As we believe to be required or appropriate under applicable law.
We will hold your personal information in our systems for as long as is necessary for the relevant activity.
Who has access to your information?
Beck's does not sell, rent, or lease its customer lists to third parties. Beck's may, from time to time, contact you on behalf of external business partners about a particular offering that may be of interest to you. In those cases, your unique personally identifiable information (e-mail, name, address, telephone number) is not transferred to the third party. In addition, Beck's may share data with trusted partners to help us perform statistical analysis, send you email or postal mail, provide customer support, or arrange for deliveries. All such third parties are prohibited from using your personal information except to provide these services to Beck's, and they are required to maintain the confidentiality of your information.
Beck's does not use or disclose sensitive personal information, such as race, religion, or political affiliations, without your explicit consent.
Beck's keeps track of the websites and pages our customers visit within our Site, in order to determine what Beck's products and services are the most popular. This data is used to deliver customized content and advertising within the Site to customers whose behavior indicates that they are interested in a particular subject area.
Beck's will disclose your personal information, without notice, only if required to do so by law or in the good faith belief that such action is necessary to (1) conform to the edicts of the law or comply with the legal process served on Beck's, (2) protect and defend the rights or property of Beck's or (3) act under exigent circumstances to protect the personal safety of users of the Site, or the public.
Your choices
You have a choice about whether you wish to receive information from Beck's. If you do not want to receive communications from Beck's, then you can opt-out.
How you can access and update your information
The accuracy of your information is important to us. We are working on ways to make it easier for you to review and correct the information that we hold about you. The Site provides tools to access and update your information here: https://mycrosbysrewards.myguestaccount.com/guest/accountlogin
Please contact [email protected] with questions on your data, for the right to access your data, or if you want to be forgotten.
Security precautions are in place to protect against the loss, misuse, or alteration of your information
For certain programs, we may collect sensitive data (credit cards, debit cards) over the Internet. We protect this data by encrypting in transit and at rest. We enable you to delete this information from the Site or by contacting Beck's.
We provide industry-standard physical, electronic, and procedural safeguards to protect the information we process and maintain, including your personal information, from unauthorized access, use or disclosure. For example, we take reasonable measures to limit access to this information to authorized employees and contractors who need to know that information in order to operate, develop or improve our service. Please be aware that, although we endeavor to provide reasonable security for information we process and maintain, no security system can prevent all potential security breaches. As a result, we cannot guarantee or warrant the security of any information you transmit on or through the service and you do so at your own risk
Profiling
We may analyze your personal information to create a profile of your interests and preferences so that we can contact you with information relevant to you. We may make use of additional information about you when it is available from external sources to help us do this effectively.
Links to other websites
The Site may contain links to other websites run by other organizations. This privacy policy applies only to the Site, so we encourage you to read the privacy statements on the other websites you visit. We cannot be responsible for the privacy policies and practices of other sites, even if you access those using links from our Site.
In addition, if you have accessed the Site from a third-party site, we cannot be responsible for the privacy policies and practices of the owners and operators of that third-party site and recommend that you check the policy of that third-party site.
How does Beck's protect kids' privacy?
Beck's is concerned about the privacy and safety of children when they use the Internet. We will never knowingly request personally identifiable information online from anyone under the age of 13, without prior verifiable parental consent. If you are under these ages, please contact the program administrator at r[email protected] and have your personal information removed.
How do I contact you?
Please contact us with questions or comments regarding your data. If you have attempted to reach us and have not received a response, please contact Beck's and include pertinent information in your communication:
By mail to:
Beck Oil Company of Illinois
Attn: Privacy Policy Guests
850 East Thompson St.
Princeton, IL 61356
Review of this Policy
We keep this Policy under regular review, and we may change this privacy statement from time to time. If we do, we will post the revised version here and change the last updated date (the date it applies from) at the top of the statement. You should check here regularly for the most up-to-date version of the statement. This Policy was last updated on June 16, 2022.