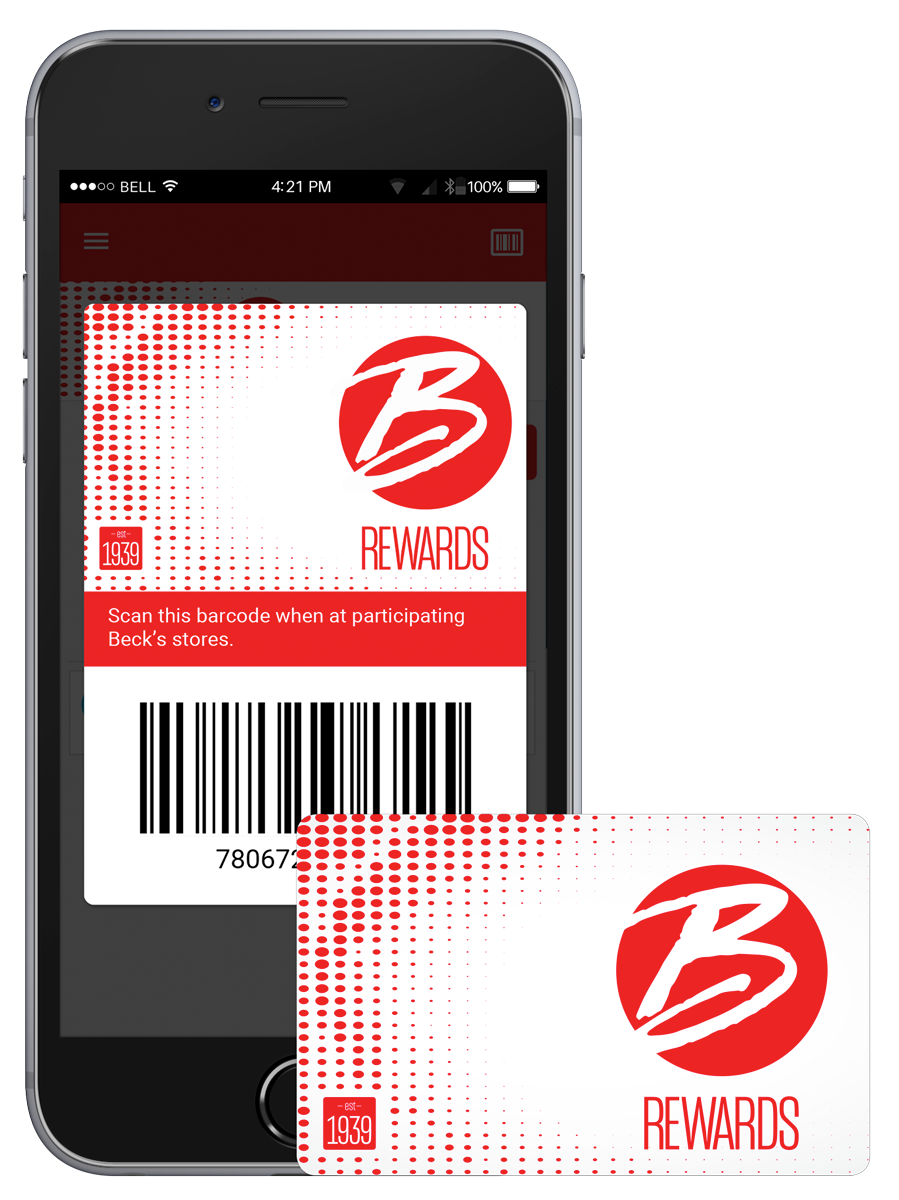 Join & Save – with Beck's Rewards, every purchase is a chance to be rewarded! Download the Beck's Rewards app for your Apple or Android phone. Or, pick up a rewards card at any Beck's location and register it below or in the app.
Every loyalty purchase is an entry into one of our exciting sweepstakes – check stores for details.
Buy 6 Get 1 FREE! Purchase designated products to earn FREE items with Beck's Rewards Clubs.
Get in the know! Download our Beck's Rewards mobile app to learn about special member-only limited offers and coupons.
Earn – scan your Mobile ID or your Beck's Rewards card with every purchase. You'll automatically be entered into clubs and sweepstakes!
Get Rewards – in no time you'll start racking up FREE club items and special offers! Claim your rewards by scanning your Mobile ID or Beck's Rewards card with your rewards items when at checkout.
Optional Upgrade – link your rewards card to your checking account to save up to 5¢ per gallon on every gallon of gas, every day.